Flattened Micro Hole Diamond Mesh Battery Grid Net, of Expanded or Perforated Metal
PuRuiSe offers battery grid netting of expanded and perforated sheet metal foils. Processed from silver plated stainless steel sheet, copper, nickel plated steel sheet, nickel or titanium plate. We supply flattened foil sheet or strips processed with flatteners and slitting machines.
Sheet Metal Mesh Foils Stretched Nets for Cell Flow Diffusion
Metal expanded battery grid netting is processed from precision stainless steel strip, punching stretched by special equipment into diamond holes. Each roll length is 60M - 300M. No joints, no oil, smooth surface with good flexibility.
Material: Silver Plated Stainless Steel Mesh Grid
Used for manufacture of zinc and zinc silver battery grid production. Through technical process in hydrogen furnace in an oxygen-free annealing, then expanded into diamond mesh.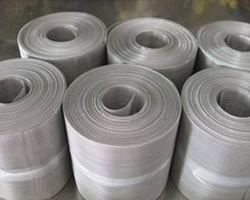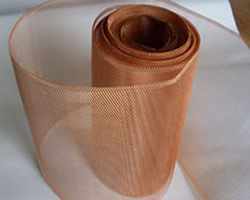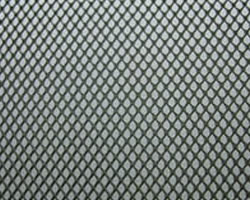 Sheet Metal Diamond Expanded Nets for Battery Electrode Grid
Material: Silver plate mesh, silver electrode net, nickel mesh
Thickness: 0.04--3.5 mm.
Mesh: 0.3X0.5 mm, 0.6X1.2, 1X2, 1.5X3, 1.5X2.5, 2X3, 2X4, 3X6,4X8,5X10 mm and so on.
The areal density (mesh, mesh thickness), the tensile strength according to requirements.
Hole shape: positive diamond, rhomboid.
Mesh Size: 0.3X0.5mm, 0.5X1mm, 0.6X1.2mm, 0.8X1.6mm, 1X2mm, 1.25X2.5mm, 1.5X2mm, 1.5X3mm, 2X2.5mm, 2X3mm, 2X4mm, 3X5mm, 3X6mm, 4X8mm, 5X10mm , 6X12mm, 7X14mm, 8X16mm, 10X20mm, 15X30mm, 20X40mm. Special mesh specifications can be customized on request.
Flat Titanium Battery Nets
Titanium mesh foil is made by stamping, into 0.3X0.6 mm mesh, 0.5X1, 0.6X1.2, 1X2, 1.5X3, 2X2.5, 2X4, 3X6, 4X8, 5X10, 6X12, 8X16, 10X20 mm and other specifications.
Net thickness: 0.04 mm to 3 mm. Special mesh customized upon request.
Net cash titanium foil Specifications: 0.5X1.0mm 1X2mm 2X3mm 2X6mm 3X6mm 5X10mm
Application: Titanium expanded mesh is used for aerospace, petroleum, chemical fiber industry, has good acid and alkali resistance, high temperature resistance, strong tensile strength and wear resistance, stable performance, fine filter property.
Titanium mesh (foil) is diamond-shaped mesh, the net minimum thickness of 0.025mm, the maximum 5mm. Titanium mesh has uniform smooth surface and high coefficient of friction, good strength.

Nickel Plated Perforated Steel Mesh Strips

Micron hole perforated mesh, a new model nickel-hydride and nickel-cadmium battery cathode plate material.
Specifications:
Steel Strip Thickness in mm:0.03, 0.04, 0.045, 0.05, 0.06, 0.08, 0.10
Perforated hole diameter in mm: 0.8, 1.0, 1.2, 1.5, 1.7, 2.0
Width in mm :50~500
Nickel plating thickness in μm: 1.0~5.0

PuRuiSe offers super thin mesh foils of 0.035mm, 0.04mm and 0.045mm to meet high capacity of nickel batteries.