Expanded Metal Machine for Expanding, Pressing, Flattening, Shearing, Cutting / Slitting

PuRuiSe manufactures and exports Production Line and Machines for producing of Expanded Metal of various materials and types. Mainly three steps involved in Expanded Metal Processing: Expanding, Flattening and Shearing. Expanded Metal is manufactured by expanding press from basic metal plates. Simultaneously slit and cold-formed, the steel or other metal sheets expands the slits into diamond shaped openings of uniform size and regularity. By expanding a metal plate in a press, the metal stretches, leaving diamond-shaped voids surrounded by interlinked bars of the metal. The most common method of manufacture is to simultaneously slit and stretch the material with one motion. Then the metal mesh sheets are flattened with a flattening machine, then cut by a shearing / slitting machine into sheet of sizes.

Automatic Expanded Metal Press

PuRuiSe expanded metal press is designed to process carbon steel, galvanized steel, stainless steel, aluminum, and a variety of coppers. With automatic control and auto feeding system, our machines have been exported to over 30 countries and regions: Thailand, U.A.E, Indonesia, Italy, Ukraine, Turkey, Australia, Mexico and etc.
CNC Plate Shearing Machine

Automatic CNC cutting machine for shearing (cutting) of color steel plate, stainless steel plate, GI metal plate, welded wire mesh, chemical fiber felt, rubber division strip, expanded metal mesh, cold rolling steel plate.

This machine has electric operation, automatic feeding, saving time and labor with following advantages:
Auto Feeding, feeding distance and speed can be adjusted;
Leveller be available;
Splitting to strips available;
Cutting, level, Splitting, Bending options at choice;
Touch screen operation, easy and clear.

Metal Mesh Flatten Machine

Expanded metal mesh flatten machine is special designed for expanded metal flattening. It'sa necessary equipment for expanded metal production. It can make expanded wire mesh smoothly.
Flattening machine in different width and different designs are supplied. We supply four-roller flatten machine, two-roller flatten machine, manual flatten machine, hydraulic flatten machine, etc. Currently the machine isapplied to processing expanded metal with a maximum sheet thickness of 5mm and width between 0.5m to 2.5m.
Machine Models for Setting Up Manufacturing Factories in Ukraine, Turkey, Syria, Australia, Brazil, UAE, Iran, India
Aluminum Expanded Mesh Machine for Ukraine
Suitable for aluminum meshes production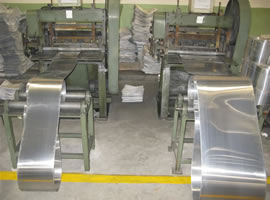 AMM-U18 Model Aluminum mesh machine is designed to produce aluminum expanded meshes from rolled (coiled) aluminum strips. This mesh machine is supplied with punching tools.
Technical Data
The aluminum expanded meshes are made in two patterns:
Fish-scale aluminum mesh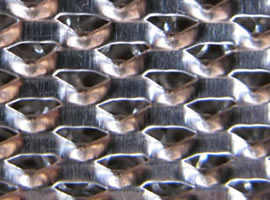 Aluminum Expanded Mesh, Fish Pattern, Size 1.3 x 3.4 x 3.8 x 5.8mm
Diamond scale aluminum mesh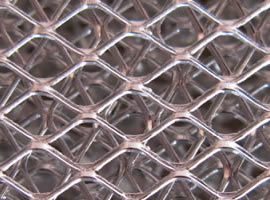 Aluminium diamond mesh, size 2.8x4.6x3.8x5.8mm
Material to work with the mesh machine:
The aluminum strip width – max. 500mm or 600mm
The mesh parameters for both expanded mesh types:
Fish-scale aluminum mesh (Strand thickness – 0,3+0,1mm, Strand width -2,0mm):
- SWO – 1,3 - 1,4mm,
- LWO – 3,4 - 3,5mm,
- SWD – 3,8 – 4,0mm,
- LWD – 5,8 - 6,0mm.
Diamond scale aluminum mesh (Strand thickness – 0,3mm+0,1, Strand width -0,8mm):
- SWO – 2,8 - 3,0mm,
- LWO – 4,6 - 4,8mm,
- SWD – 3,8 – 4,0mm,
- LWD – 5,8 - 6,0mm.
We supply samples of fish-scale and diamond-scale meshes to be made using the mesh machine.
Galvanized Metal Mesh Machine Export to Syria
Designed for production galvanized expanded metal mesh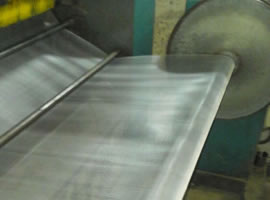 GEM-S36 Model Expanded Metal Machine for galvanized expanded metal mesh in diamond pattern: 3x6mm
Technical Data:
Mesh hole size : 3x6 mm
Metal sheet width: 1000mm, 1200 mm
Sheet length: 6 m
Galvanized steel sheet thickness: 0.3 mm to 0.4mm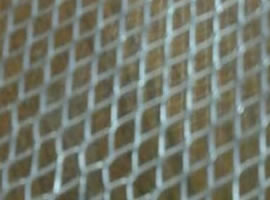 Diamond mesh panels to be made with the machine
Expanded Sheet Flattening Machine to Turkey
Designed to flatten expanded metal mesh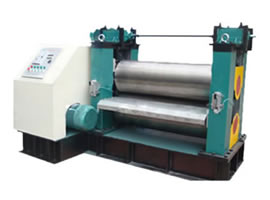 Technical Data:

Working material width: 1500mm
Working material thickness: 0.5 to 3mm
Roller diameter: 400 to 500mm
Motor power: 7.5kw
Machine weight: 6.5MT or 5.5 MT
Filter Mesh Expanding Machine Export to Brazil
Designed for filter industries

The Press
Technical data:
Sheet metal width: 800mm
Material thickness: 0.65mm

Supplied with Flattening Machine
for expanded metal (steel) machine
Flattening sheet width: 1000mm maximum
Material thickness: 0.65mm
Expanded Diamond Mesh Machine Export to India
Designed to produce 100 mm x 200 mm diamond mesh

Technical data:
Material thickness to process: Max 3 mm
Expanded metal size to be produced with the machine:
SWM (Short way mesh) 100 mm, LWM (Long way Mesh) 200 mm
Sheet Width Maximum 2.5 m
Stainless Steel Expanded Metal Machine to Uganda
Designed to flatten stainless steel expanded metal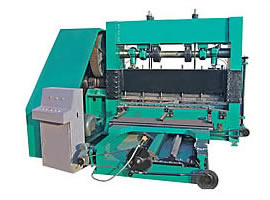 Expanded metal machine 1250x0.9mm to 1250x2.5mm with uncoiler, 12 tons max weight
Expanded Metal Press Export to Australia
Designed with 2 Mt decoiler

Expanded metal press supplied with extra set of blades
Designed with a 2 ton decoiler
Aluminum Expanded Metal Machine Export to Turkey
Designed for production of aluminum filter applied for HVAC industry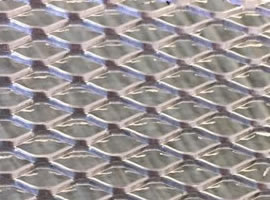 Flattening machine for production of aluminum filter

Technical data:

Aluminum sheet thickness: 0.35 mm to 0.4 mm
Mesh size: length 7 mm by 4 mm width, length 3 mm by 1.8 mm width
Filter rolls width: 1 meter.
Max Production speed: 40 meters per 8 hr shift
Min Production speed: 15 meters per 8 hr shift
Expanded Mesh Angle Bead Machine for UAE
Designed for production of angle bead and plaster mesh stop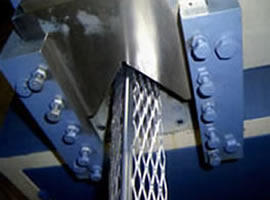 Machine for production of Galvanized Iron and Stainless Steel Angle Bead, a kind of light expanded mesh sheet product.
The machine can be used for production of angle bead and plaster stop by changing of expanded dies.

Technical data:
Supplied with one set expanded dies for angle bead ( 10sw x 25 lw) ; expanded dies for drywall plaster stop ( 10 sw x 25 lw )  
Material Thickness: 0.30mm to 0.70mm
Material Grade : Galvanized Steel and Stainless Steel
Machine Speed : 20mtr/Min
Expanded Mesh Rib Lath Machine to Iran
Designed for production of plaster ribbing mesh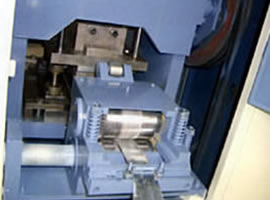 Light type rib lath machine for production of construction background plaster rib lath strips and coils.

The rib lath is a kind of light expanded mesh with diamond holes commonly.

The machine is supplied with feeding trolley, un-coiler, expanded main machine, roll profiling machine, hydraulic rib lath shearing machine, control cabinet and tooling.
Main Parameter of Expanded Metal Press
TYPE
25-6.3
25-16
25-25
25-63A
25-63B
25-160A
25-160B
DEPTH
=1.0mm
=1.0mm
=1.5mm
=2.5mm
=3mm
=6mm
=6mm
WIDTH
500mm
1000mm
1250mm
2000mm
2000mm
2500mm
2500mm
TIMES
180/min
150/min
150/min
70/min
45/min
70/min
20/min
DISTANCE
0-1.15mm
0-1.2mm
0-1.2mm
0-4mm
0-4mm
0-7mm
0-7mm
LENGTH OF MESH
=20mm
=25mm
=30mm
=100mm
=200mm
=250mm
=250mm
MOTOR
2.2KW
3KW
4KW
11KW
11KW
22KW
22KW
WEIGHT
0.95T
2T
3T
10T
10T
18T
20T
MEASUREMEENT
950 *570 *1780
1800 *1320 *1550
1940 *1600 *2010
2400 *3500 *2300
2400 *3500 *2300
5500 *1750 *3300
5500 *1750 *3300
PuRuiSe machine can be used to produce Expanded Metal for following uses:

Air and Fluid Filters
EMI/RFI Shielding
Battery Cells
Ventilation Systems
Strainers
Partitions
Outdoor Furniture
Speaker Grills
Security Walls, Ceilings, Floors and Doors
Machine and Window Guards
Fencing
Shelving and Racks
Walkways and Stair Treads
Greenhouse Benches