Expanded Metal for Grating, Fencing, Wall Cladding and Construction Uses
Anping PuRuiSe Expanded Metal Factory supplies expanded metal for a wide range of applications. We mainly offer expanded metal sheets, expanded steel gratings, expanded metal screen, expanded metal fences, expanded metal mesh, rib lath and highly rib lath made of expanded metal mesh for construction, angle bead and corner beads for plastering.

The expanded metal range covers building products, general industrial applications such as guarding, walkway and flooring products, large and small mesh used for fencing and security, plus architectural sun screening and facade products. the expanded range is covered in detail in the architectural, industrial flooring .
Surface treatment: hot galvanized, electra galvanized, painting, powder coating, anodized etc. We have a full and comprehensive finishing service for all of our materials including cutting,notching,rolling,annealing,forming,welding,painting and anodizing.

Application: Fencing for road, railway, civil building, water conservancy's construction; protecting of all kinds of machines, electrical equipment, window and aquatic product's breeding.
Expanded metals, having the features of stiffness, shape-retention and pleasant aesthetic outlook, have expanded its application fields.

New Application of Expanded Metals:
- Screening for fences
- Interior decorating screen
- Building industry
- Conditioning plants
Aluminum Expanded Metal Sheet For Decorative Wall Panel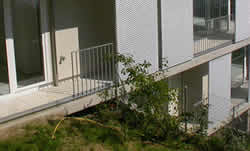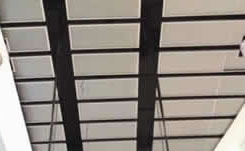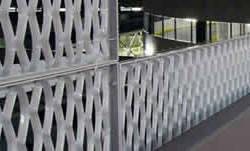 Expanded Metal For BBQ Grill